Cannabidiol or CBD has been getting a lot of attention because of the recognition of its many health benefits. CBD is one of the many chemical compounds in cannabis plants known as cannabinoids.
Moreover, scientific studies provide evidence for the efficacy of CBD in treating and reducing the painful symptoms of certain conditions that have greatly contributed to CBD's growing popularity. With CBD's growth in popularity more and more studies are being conducted to further explore its medicinal benefits and uses.
Cannabidiol and Marijuana
 At the outset, it is important to state that cannabidiol is different from Cannabis or Marijuana itself. CBD is an oil from the Cannabis plant and is the second most active ingredient of Marijuana and by itself does cause the side effect of being "high" and poses no indications that it may lead to substance abuse or dependence in those who use CBD.
This is because tetrahydrocannabinol is known to be the principal psychoactive compound of cannabis that produces the "high" side effect of marijuana.
Medical Uses of CBD
CBD has shown to be useful for a wide range of health issues in studies that have been conducted which includes general pain relief or even reducing seizures in those with epilepsy and is seen by some as a more natural alternative than taking pharmaceutical drugs. However, it is most commonly used to treat people with anxiety and insomnia. Click here for more information on insomnia and its risk factors.
Firstly, CBD is used to reduce and address anxiety and depression. As we become more and more aware of how important mental health is and its possible detrimental effects on individuals physically and emotionally. CBD has gained popularity as a treatment to address anxiety and depression.
This is in part due to the negative side effects of traditional pharmaceutical drugs. Antidepressants commonly cause headaches, nausea, sexual problems, or even insomnia among others.
CBD has shown promise in significantly reducing and treating anxiety including those in children with post-traumatic stress disorder or PTSD. Additionally, this link: https://www.psychiatry.org/patients-families/ptsd/what-is-ptsd provides more information on PTSD and its symptoms.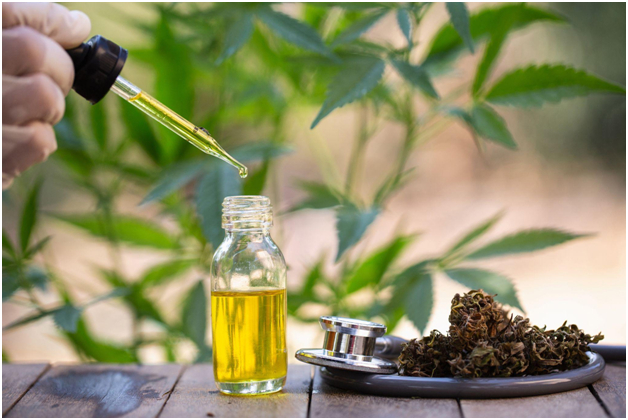 Secondly, CBD is used to treat and reduce pain. Some studies show that CBD or the non-psychoactive compound of the cannabis or marijuana plant could provide pain relief for chronic pain and has anti-inflammatory properties and can even be used as an ointment to reduce scarring and skin disease inflammation.
Nerves that detect pain contain receptors for cannabinoids and cannabinoids appear to block nerve pain in animals according to studies and experiments conducted. Several studies have also shown that CBD can help treat and reduce pain in individuals with arthritis and multiple sclerosis or MS.
Third, recent studies have shown a link between CBD and benefits to the heart and the circulatory system since it can lower blood pressure. When you have high blood pressure the heart and blood vessels are consistently working at a higher pace and force but with less efficiency.
A study has found that CBD may have vasodilatory effects in humans and may improve blood flow because it widens the blood vessels. Another study found that CBD may lower the blood pressure of those who are at rest and those under stress. High blood pressure may lead to chest pain, heart attacks, and stroke.
Fourth, CBD products may help reduce or treat some types of seizures. Studies have found that CBD can significantly reduce seizures in children with Dravet Syndrome and Lennox-Gastaut Syndrome. Dravet syndrome is drug-resistant epilepsy that has no cure while Lennox-Gastaut Syndrome is a severe type of epilepsy characterized by multiple types of seizures that occur frequently that may occur several times a day.
However, outside of these two types of epilepsy, CBD's effectiveness is still undergoing studies. Fifth, CBD may help in managing cancer-related symptoms and pain. Preliminary findings of studies show that CBD can help deal with the many side effects of cancer treatments.
Cancer-treatment-related pain often does not respond to traditional pain-relieving drugs, but studies have shown that CBD combined with THC improved symptoms of those receiving treatment. CBD may also reduce nausea and vomiting which is a common side effect of chemotherapy. Further studies have even shown that CBD can help inhibit cancerous breast cells in mice, but more study is needed on its effects on cancerous cells in humans.
Sixth, CBD may help reduce acne. The effect of CBD on acne will depend on the kind and the cause of the acne. However, many people are experiencing great results with CBD wellness products, especially when it comes to their skin and acne.
CBD helps reduce acne as it significantly reduces the body's production of sebum. Sebum is an oily and waxy substance produced by cells called sebocytes which is naturally produced by the body to protect the skin.
However, excess sebum can mix with dirt, dead skin cells, and pollutants, and clog pores on the skin that eventually become acne. CBD is also shown to have an anti-inflammatory reaction that prevents cytokines from activating and possibly trigger acne.
Last, CBD may help those dealing with addiction or substance abuse. Substance abuse such as drug addiction are conditions with the risk of relapse and there is a need for effective treatments. In a study inhaling CBD can help stop a smoker's craving for nicotine and reduce the number of cigarettes that they would smoke.
CBD is also shown to help in dealing with drug addiction and withdrawal, CBD appears to be effective in dealing with users of cocaine and methamphetamine, and cannabis in the withdrawal phase, CBD's relaxing effect helps in reducing withdrawal symptoms.