Introduction:
Bridgerton Season 3 Storyline
Bridgerton season 3 is officially happening. The first two seasons of the series coincided with the timeline of the books by Julia Quinn, but Netflix has confirmed that while they plan to cover each of the books in the show, Season 3 will be out of order.
Season 3 will skip the third book, An Offer From a Gentleman, which details Benedict's (Luke Thompson) journey for love, and instead move to book 4, Romancing Mister Bridgerton, which focuses on Penelope and Colin's storyline.
And for those viewers disappointed that Season 2 didn't live up to the steamy precedent set by Daphne (Phoebe Dynevor) and the Duke (Regé-Jean Page) in Season 1, Nicola Coughlan has confirmed if the show follows the book, there will be plenty of racy scenes in Season 3 — so much that the actress is considering requesting a special PG cut for her family to watch, per Digital Spy.
"There's a scene in the carriage. And it's just if they're arguing, and then it all gets very romantic, shall we say, but I think it will be such a good scene in the show. It terrifies me to think of filming, but I think it would be great," Coughlan said. "So I know that it gets extremely racy in that scene. I know already stuff that's going to happen."
Netflix released the official Season 3 Synopsis Below:
"From Shondaland and new showrunner Jess Brownell, Bridgerton is back for its third season and finds Penelope Featherington has finally given up on her long-held crush on Colin Bridgerton after hearing his disparaging words about her last season.
She has, however, decided it's time to take a husband, preferably one who will provide her with enough independence to continue her double life as Lady Whistledown, far away from her mother and sisters. But lacking in confidence, Penelope's attempts on the marriage mart fail spectacularly.
"Meanwhile, Colin has returned from his summer travels with a new look and a severe sense of swagger. But he's disheartened to realize that Penelope, the one person who always appreciated him as he was, is giving him the cold shoulder. Eager to win back her friendship, Colin offers to mentor Penelope in the ways of confidence to help her find a husband this season.
But when his lessons start working too well, Colin must grapple with whether his feelings for Penelope are truly just friendly. Complicating matters for Penelope is her rift with Eloise, who has found a new friend in an improbable place. At the same time, Penelope's growing presence in the ton makes it all the more challenging to keep her Lady Whistledown alter ego a secret."
Bridgerton Season 3 Release Date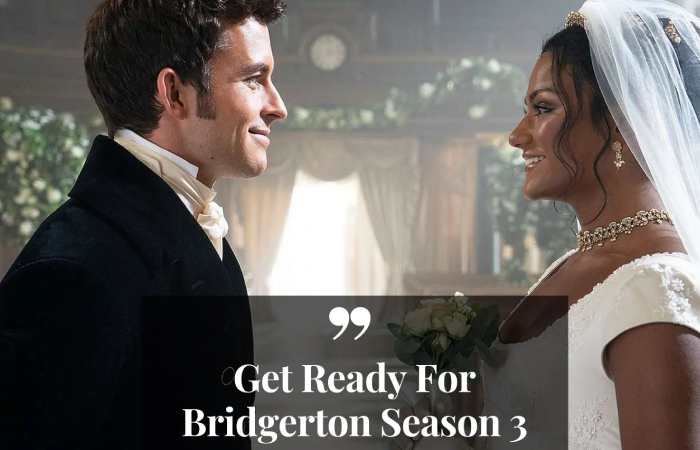 Netflix has yet to announce the release date for Season 3. Season 1 was released on Christmas Day 2020, while Season 2 debuted on March 25, 2022. Since Season 3 began production in the summer of 2022, we've been hopeful for a premiere before the end of 2023. However, whether the actors' and writers' strikes will affect post-production or push back the timeline is unclear.
Bridgerton Season 3 Casting
Nicola Coughlan will return as Penelope Hetherington, as will her love interest Colin, ex-bff Eloise, and other Bridgerton family members. However, the role of Francesca has been recast. Hannah Dodd will replace Ruby Stokes in the part since Stokes moved on to star in Netflix's Lockwood & Co.
Three new male actors have signed on for the new season: Daniel Francis (Stay Close) as Marcus Anderson, Sam Phillips (The Crown) as Lord Debling, and James Phoon (Wreck) as Harry Dankworth.
Hannah New will play the young widow Lady Tilley Arnold, who enjoys being head of her late husband's estate and all the financial, societal, and sexual freedom that comes with it.
Phoebe Dynevor's Daphne will not appear in Season 3. Regé-Jean Page, who played the smoldering Duke of Hastings in Season 1 but left the show for Season 2, will not return for Season 3, either.
Main Cast Members: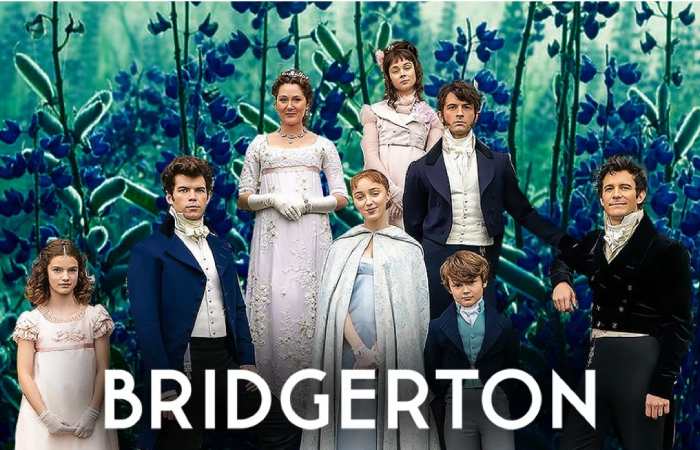 Nicola Coughlan as Penelope Featherington
Luke Newton as Colin Bridgerton
Claudia Jessie as Eloise Bridgerton
Jonathan Bailey as Anthony Bridgerton
Simone Ashley as Kate Sharma
Luke Thompson as Benedict Bridgerton
Florence Hunt as Hyacinth Bridgerton
Adjoa Andoh as Lady Agatha Danbury
Golda Rosheuvel as Queen Charlotte
Julie Andrews as the voice of Lady Whistledown
Conclusion
Based on the book series by Julia Quinn, it is Shondaland's first scripted show for Netflix. It revolves around an eponymous fictional family. It is set in the competitive world of Regency-era London's ton during the social season when marriageable youth of nobility and gentry are launched into society.
While the historical figures of Queen Charlotte and King George III were real people, Bridgerton and the new prequel series Queen Charlotte: A Bridgerton Story are fictional, and the characters have been re-imagined.
Also Read
Workplace Injuries and Employer Liability: A Legal Perspective
Finding the Right Personal Injury Attorney in Southern California
Ssr Movie 2023 – Website to Download Illegal HD Movies Online
Pirates of the Caribbean in Order – A Unique Blend of Adventure and Humor