If you need orthodontics & orthodontic treatment in Dubai, there are a few things that you will want to keep in mind. The first is that not all orthodontists are created equal. There are a number of different specialties that they may have, so it is important to find one that specializes in the type of treatment that you need. So, here is some expert advice to help you make an informed decision.
Inquire about your orthodontist's experience and credentials
An orthodontist's professional ability and experience are always required for orthodontic treatment. Make sure they obtained a degree in dentistry and a master's or specialization of orthodontics, as well as membership in a professional society or organization. An expert orthodontist will be able to provide an excellent clinical outcome and improve your bite. Find out about your orthodontist's expertise and ask him to show you before and after images of a few instances comparable to your malocclusion that he has previously fixed. This will offer you a sense of how competent your orthodontist is. Examine the quality of their therapy to evaluate whether it meets your expectations.
You can also request recommendations. You are likely to have many friends and family members in Dubai who have had orthodontic treatment. If you request a referral for the best orthodontic specialist in your region, you will almost certainly get helpful advice. It is the ideal technique for determining how competent your orthodontist is since you will have a chance to acquire firsthand information from individuals you can trust!
Before you begin treatment, meet with your doctor and have your questions answered. Your orthodontist will be your doctor for the next 12-18 months. Check to see whether you feel at ease conversing with your orthodontic provider. Check whether the clinic setting makes you feel at ease.
You do not have to begin orthodontic therapy with the very first specialist you encounter. In most severe malocclusions, a second medical opinion is invariably required, and you should do your homework before beginning treatment. Don't be afraid to consult with numerous orthodontists and get a second opinion. Each specialist will have a distinct idea for a treatment plan, so getting many opinions is a good idea.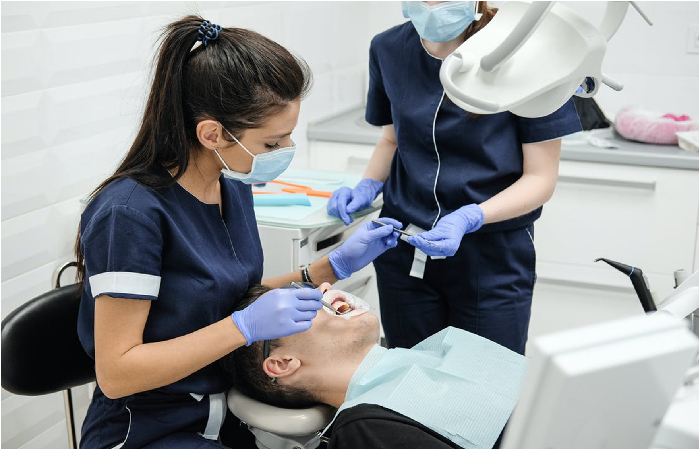 The orthodontic consultation
Most orthodontists provide a free initial consultation. They will be able to diagnose your issue and talk about several treatment options, together with the quote. As a parent or a patient, consider this as an "interview." Look how the orthodontist treats you or your child. Observe the clinic atmosphere and find out if you are feeling comfortable in the clinic. You can consider different alternatives and make a smarter decision at that point.
All orthodontic problems have more than one solution. Every patient is different, and your orthodontist will develop a personalized treatment plan for y and can be removed for eating and cleaning. The treatment plan will depend on the severity of your problem and what you want to achieve in the end.
Even if you have dental insurance, it usually covers only a part of the total orthodontic fee. The good news is that there are financing options available to help make orthodontic treatment affordable for everyone. One way to finance your orthodontic treatment is through a dental loan. Dental loans are designed specifically to help cover the cost of dental procedures, including orthodontic treatment. Many different lenders offer dental loans, so be sure to shop around to find the best rates and terms.
Another option is to use a credit card to finance your orthodontic treatment. This can be a good option if you have good credit and can qualify for a low-interest rate. However, it is important to be aware that you will be responsible for the full amount of your orthodontic treatment if you do not pay off your credit card balance in full each month. Make the judgment that is most suitable for your budget.
Were you comfortable the first time you saw your orthodontist for an examination? Did they take their time to explain all the details? Was the doctor was in a hurry, and did the staff make you feel comfortable? Was their front desk staff courteous and helpful? Was the area neat and appealing, or did it appear shabby? Even if you are unable to express the reasons, listen to your gut feeling and do not disregard any doubts you may have felt in the clinic. In any city, there is a choice of high-quality dentists, orthodontists, and specialists you can choose from. So, if you feel absolutely convinced about the doctor and clinic, you have found an orthodontic specialist for you!
It is everyone's dream to have a perfect smile. To attain this goal, you must, however, do your assignment correctly. Make sure you choose the best specialist for your orthodontic treatment! Every orthodontist may have a different strategy for completing your treatment. Teeth correction is as much an art as it is a science. However, just one of the several solutions accessible will provide you with the greatest potential outcome in your situation. Experience and clinical competence are important factors in determining the appropriate treatment strategy for you. Even if you change to the proper orthodontist later, not all poorly handled orthodontic cases can be returned to perfection. Even if you locate a decent orthodontist later, certain outcomes may be irreversible!