These days, the tooth fairy is still an essential rite of passage. If your little one is losing their baby teeth, it's time to celebrate with a creative gift! The following presents will make kids happy, all while helping to promote a lifetime of healthy dental habits. Pick up one of the following children's favorites so that you're ready when they lose their next tooth. You can't go wrong with any of these helpful and exciting choices!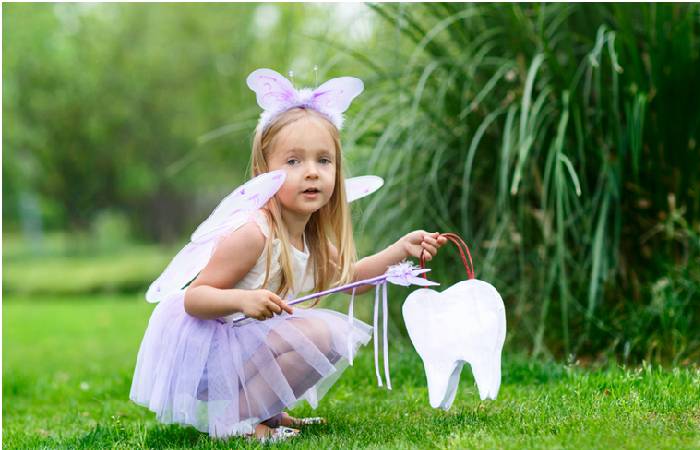 1.Luxury Toothpaste
If you're shopping for an affordable and valuable present to put near your child's pillow, how about a travel-size tube of mint toothpaste? They're compact enough to take with them on summer vacation or a sleepover, yet still large enough to be visible and easy to grab in the kids' bathroom drawer.
They'll like how it makes their teeth feel clean and keeps their breath fresh, while you'll love how it includes vitamins to promote a bright, shiny smile. Each tube contains fluoride to help keep enamel strong as they grow. Pick up more than one so they can get one each time they lose a baby tooth.
2.Hands–Free Toothbrush
Whether you're looking for a unique gift for a first lost tooth or you want something to help clean those new adult teeth, a hands-free toothbrush is an excellent choice for a busy, active kid. This device cleans enamel and massages the gums without needing hands to operate it. This means your child can do their other morning or bedtime activities while brushing their teeth. They could even read a book or finish their homework!
A two-minute timer lets them know they're done brushing according to standards set by the American Dental Association (ADA), while blue light technology kills bacteria that can lead to cavities and gum disease. A hands-free toothbrush is also a helpful tool for teeth whitening. The same blue light that blasts away germs accelerates the power of teeth whitening gel, making this product effective in keeping your child's smile bright and healthy. You'll like this brush so much that you'll want one for yourself!
3.Interactive Kids' Toothbrush
Sonic toothbrushes are one of the most innovative and exciting oral hygiene products around. They're better at removing plaque and food particles from the mouth than a manual toothbrush, which means they'll help prevent cavities while giving your child a fresh smile. They'll also help to protect your kid's adult teeth, which will help them in the future.
A sonic interactive toothbrush for kids is ideal for a tooth fairy gift because it's fun and will encourage your child to take care of their dental health. Children of all ages love these brushes because you can find ones that look like their favorite animals. You can choose from critters like pigs and pandas. You'll even find an adorable penguin to accompany them to their morning and evening routine. These devices are even more impressive because they allow you to record your favorite tune or word of encouragement. Choose a two-minute song to make brushing even more fun or remind them how proud you are. Along with all the cuteness, this high-tech toothbrush includes red light to help increase circulation for better gum health. Blue light helps to kill oral bacteria, which prevents cavities and gum disease.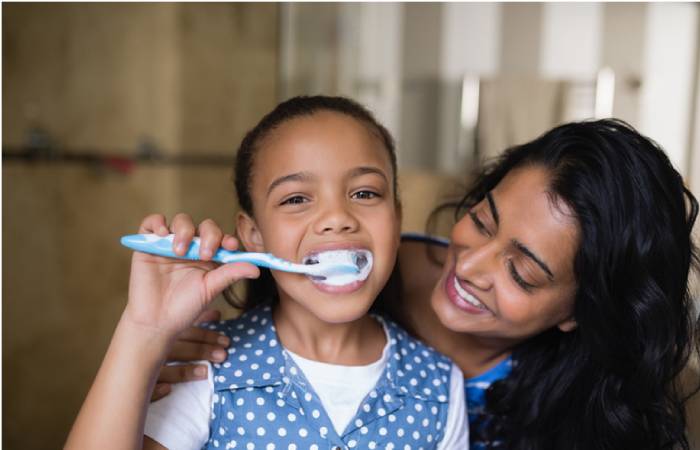 4.Kids' Travel Toothbrush
A colorful or innovative travel toothbrush can be an exciting gift for kids. Many compact brushes are available, including manual brushes and electric models. You can even find sonic travel brushes. If you're looking for something easy and affordable, a manual brush with your child's favorite colors or characters will encourage them to keep taking care of their teeth. They'll also feel accomplished and excited about what the tooth fairy gave them.
Today's electric brushes come with a USB charging station, so it's easy to take anywhere. They'll find it intuitive to use, and you'll like how it doesn't take up much space while you're at home or traveling. The most powerful and effective sonic toothbrushes also include the same convenience, with a USB charger and even included replacement brush heads. A timer can remind your child to brush the four sections of their mouth evenly to start a lifetime of healthy teeth early. Place the travel toothbrush next to their pillow so they can find it in the morning. Then, they'll be ready to use it the next time they brush their teeth.
5.Intro to Teeth Whitening Kit 
If your bigger kid is close to losing all their baby teeth, they may also be interested in trying gentle teeth whitening. A tooth fairy gift can help introduce them to a reliable kit they can use at home. You can give yourself peace of mind by shopping for a product that is proven to avoid sensitivity to the teeth and gums. Thankfully, many products will work for your child's needs and lifestyle.
A hands-free toothbrush and whitening device with a tube of whitening gel is an easy and effective way to get started. You can also choose a professional teeth whitening system with a sonic brush and teeth whitening pen. Other choices include a blue light device along with a pack of travel-friendly stain erasers. They can try a few different items and find what works. You may also see a teeth whitening product that you want for yourself.
Discover the Best Tooth Fairy Gifts
Money is the standard tooth fairy gift, but you can certainly choose something more original for your child. This gift list is sure to celebrate your kid's biggest wins and ensure they have a bright, shiny smile. They'll like the adorable presents and the innovation, while you'll feel confident that you've helped them build healthy dental habits. When they wake up with their gift next to their pillow, everyone will feel excited and ready for the next challenge!